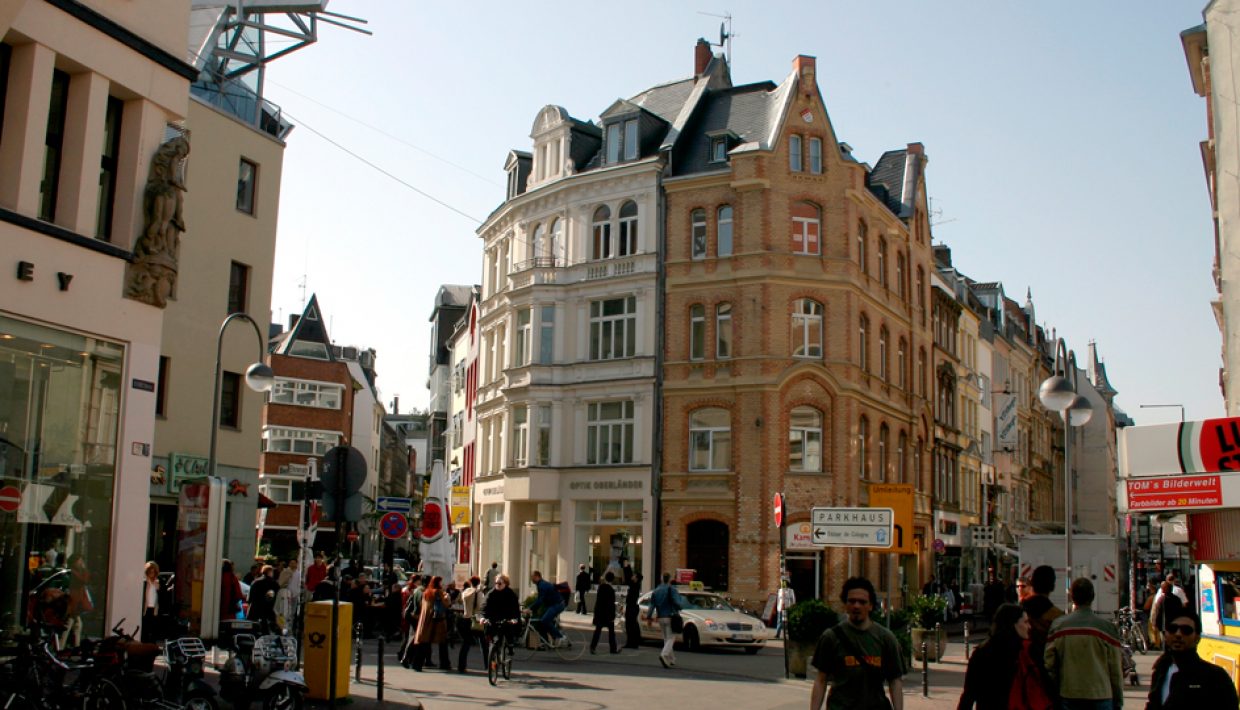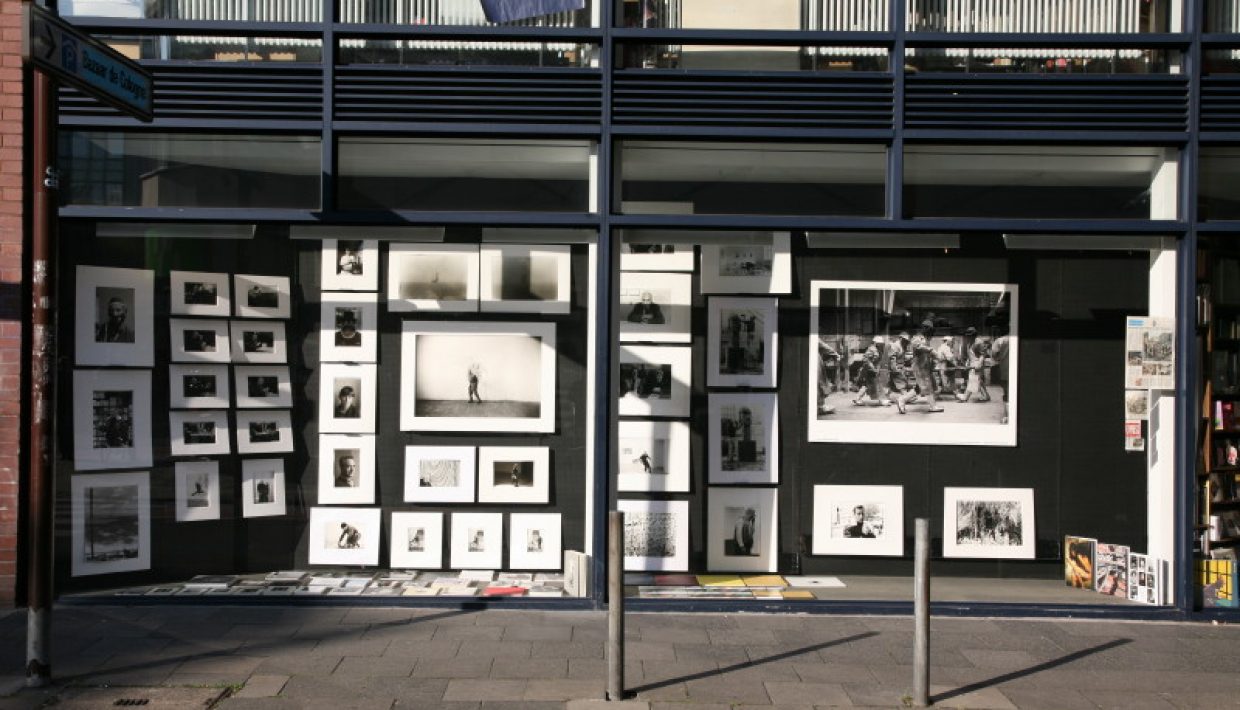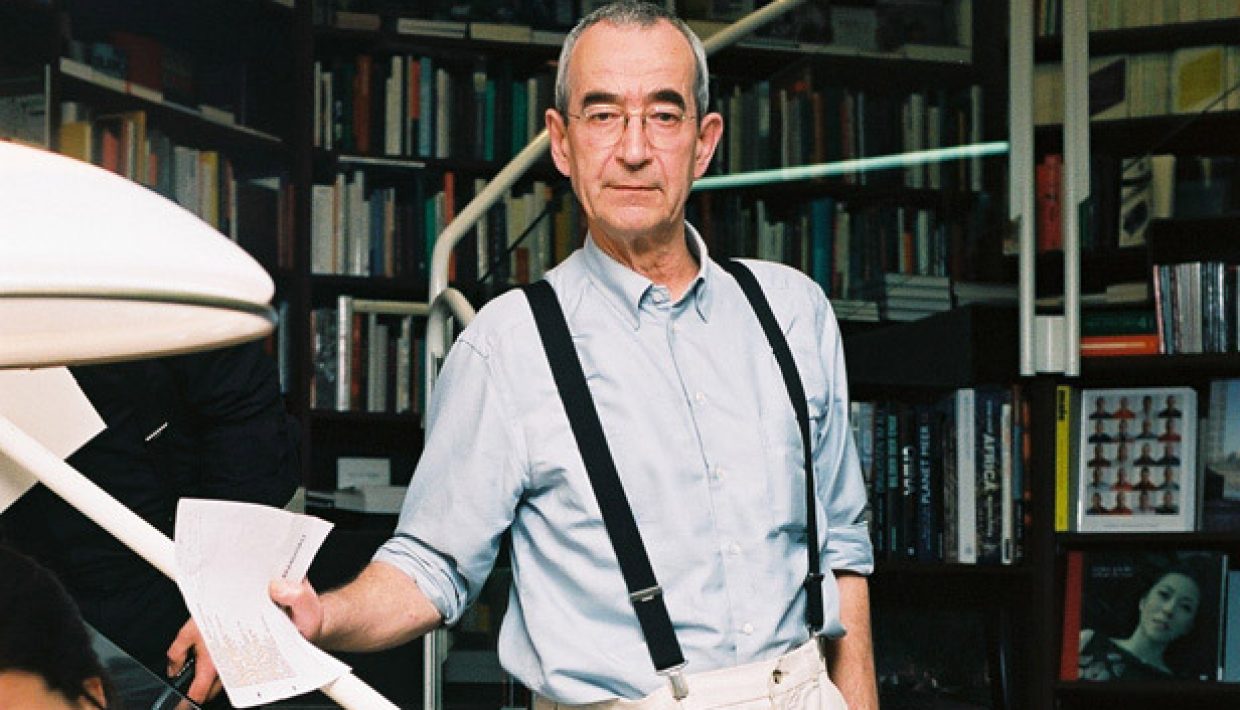 1/20
Ehrenstraße
Cologne's premier hipster shopping street showcases just about any retail shop that is en vogue in Europe's high streets. The legendary Ehrenstraße used to be a central part of Cologne's redlight district and was inhabited by skaters and artists before gentrifying. If you look closely, you will find quite a few residents that are fighting the trend, not to mention the enduring sites that made Ehrenstraße cool, like legendary art bookshop Walther König.
Program
Friday (May 20)
Sunday (May 22)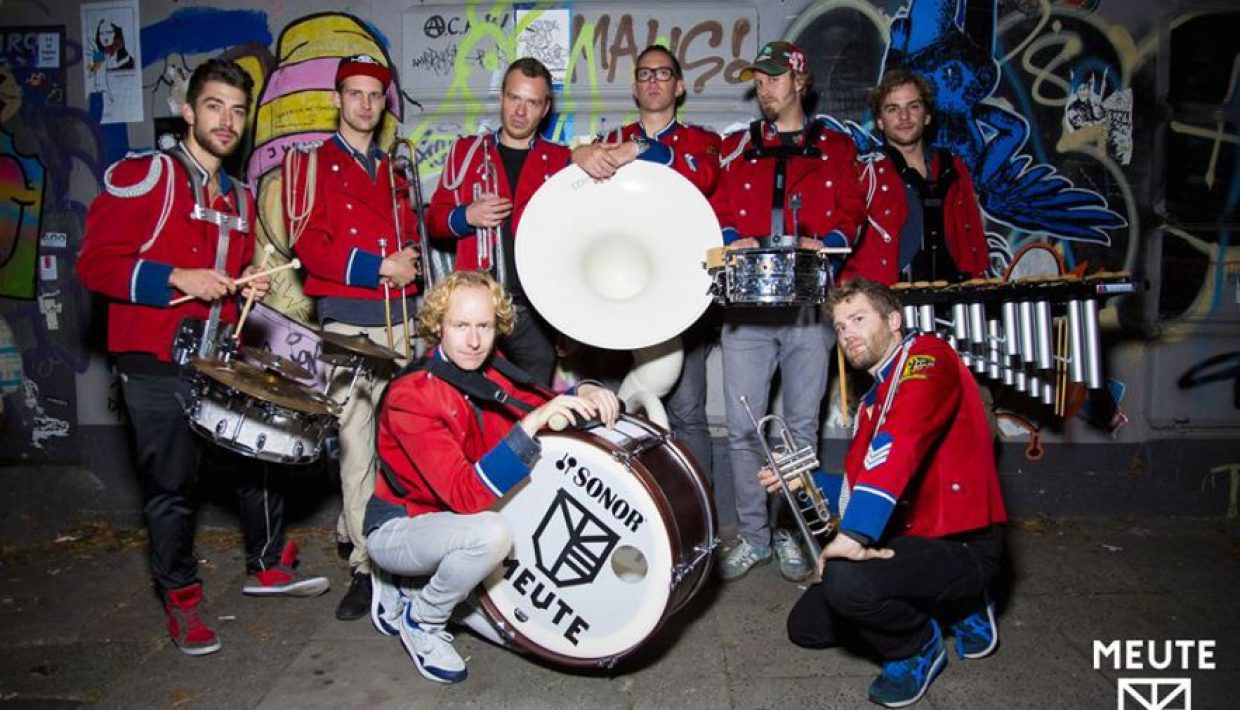 Friday (May 20)
18:00
---
Meute is a techno brass band from Hamburg. Wielding acoustic instruments rather than records, they create a new genre by combining hypnotic, driving techno and expressive brass-band music. A dozen drummers and horn players will march through Cologne as part of a free EB Festival event.
Meute will be marching from Ehrenstraße (18:00h) to Brüsseler Platz (19:00h)
CityLeaks Street Art Bike Tour – Ehrenfeld to Belgisches Viertel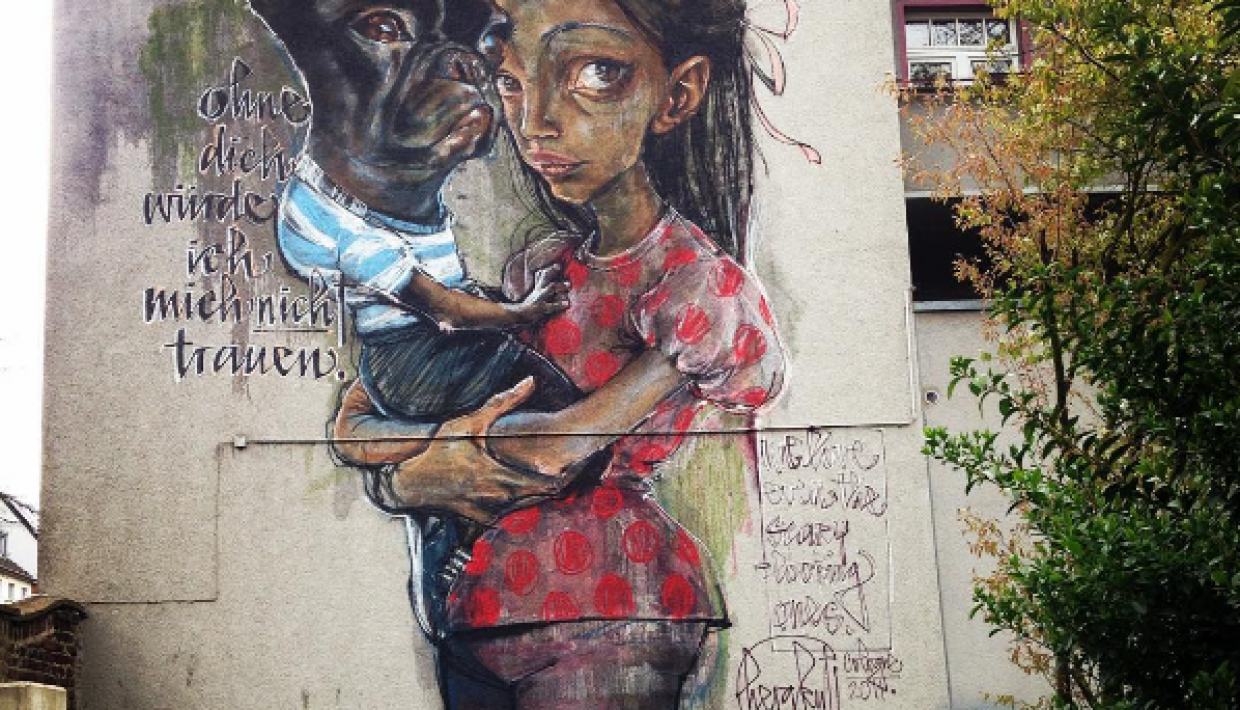 Sunday (May 22)
16:00
---
Cologne's CityLeaks Urban Art Festival teams up with Telekom Electronic Beats Festival and offers guided tours to Cologne's best street art spots. There are six dates that festivalgoers can join, either by foot or by bike:
Bike Tour: Ehrenfeld to Belgisches Viertel
This bike tour from historic Belgisches Viertel to creative quarter Ehrenfeld traverses a number of exceptional mural works and street art hotspots. Discover the work of M-City, Sepe & Charme, Hendrik ECB Beikirch, Invader, Mark Jenkins and many other crews and artists.
Start: Ehrenstraße / Alte Wallgasse (in front of American Apparel)
Date: Sunday, May 22, 4 pm
The tour takes about 90 minutes and costs € 7,50 per person. No need to register in advance, just pay on site. Bring your own bike.